In the age of mass media, and the unrelenting stories of young stars in the modern age, it's easy to forget some of the most beautiful and driven women existed in a time without People magazine.
(Also see "Heather Graham" features!)
I love reading about the previous decades of models and actresses who became style icons and created an impact, not a headline. At the beginning of a time when actresses and models began to influence entertainment media, they were creating a blueprint; a foundation of the role they could play that was more than still photographs and movies. They began to create an impact outside of the industry and into the lives of woman across the country. Women of the 1950's and 1960's were shedding the limitations the former decades, welcoming the glamor and style into the fabric of their lives.
If there is ever a single emissary that represents glamor and style of the 50's and 60's, you can bet the name Brigitte Bardot comes up, every time.
Brigitte Bardot first and foremost, is a woman of many talents and a woman whose ambition never exceeds her capacity to follow through. She has gained the title of formal French actress, activist for animal rights, model, and singer. Not to mention a classically trained ballet dancer, which she pursued at an early age with the same fervor and passion as all facets of her interest and personal life.
Born on September 28, 1934, she has lived a worldly life of experience, and never ending stories. Bardot began as an actress, her first debut at the young age of 18, in a French film titled, Le Trou Normand, which translates in English is Crazy for Love. The year was 1952, and in the story that is Brigitte Bardot, she created quite a stir that began internationally, and found it's way into the living rooms and theaters of our country. And since her first film in 1952, she starred in 48 films, before her official retirement from the entertainment industry in 1973
| | | |
| --- | --- | --- |
| Women of the fifties and sixties were shedding the former decades welcoming the glamour and style... | | |
.
In addition to the iconic fashion trends she created, and the movies she starred in, she is a multifaceted and multidimensional woman with an impressing ability to inexhaustibly stand by her passion for animal rights and leads her passions with action as an activist. She became a vegetarian in the 80s and has since then raised funds to reduce the consumption of meat by others, including horse meat. And as of April of this year, she influenced an embargo that France implemented, meaning there would no longer be any involvement of France with the hunting of Seals in Canada.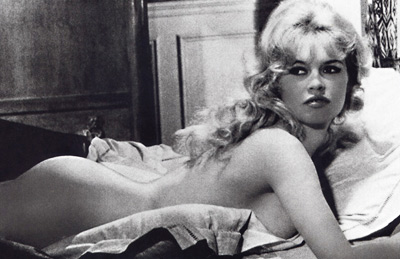 While Brigitte became famous beginning as an actress and eventually a model, she became something more to woman all over the world. She became an icon, someone to represent the style of the decade, something new and fresh for woman of the 50's and 60's generation. She created the style of a wide open neckline that exposed both shoulders, and pushed the envelope to provoke inspiration for new, and for bold.
In her youth, she was tasteful and demure, a style icon, a sexy pin up of blonde hair thrown in her usual effortless manner that always came across perfectly…a windblown model, wherever she walked.
She always maintained a distinctive appearance, a frequent snapshot that represented a classic and timeless style that is still being imitated in the current age of fashion.
There will never be another Brigitte,
and we can never go back to those years where it all began. But because of her iconic style for fashion that spoke to her generation then, her influence echoes endlessly now, radiating to our current fashion trends; and we simply cannot live without it.